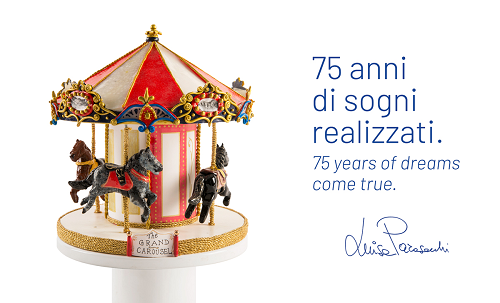 These have been years of constant dedication, efforts and valiant changes that my grandfather Marcello, my father Franco and I have strongly wanted and that have allowed the company to grow and to conquer important market shares also at an international level.
Since that 20th November 1945, thanks to a person who took an important decision and his successors, the company has been synonymous with quality, reliability and solidity.
This result have been achieved with determination and perseverance, also thanks to some new professional figures recently added to the staff, who have given a more modern organisational approach, thus leading the company to a very high technical level. 
The constant pursuit of new developments, new technologies and new materials aimed at sustainability have become basic principles on which growing, renewing and confirming.
We will never stop keeping the level of our products high, we will never stop guaranteeing the best for our Customers and we will always aim higher.
I thank all my Collaborators for their daily dedication and the passion they have put, put and will put into their work. We are a great team and only great teams have the strength and constancy to win every day.
I thank all my Customers, Suppliers and Professionals who have believed in us and with whom we have built up relationships of trust and strong cooperation over these years.